The only thing I knew I wanted to do in Lima was eat Ceviche. All of my friends and web searches directed me to skip Lima and head straight to Cusco. I'm glad I don't follow directions very well. Lima is a fun city-but people usually don't spend very much time there. If you're short on time, but still want to experience this awesome city, this is how you should spend 1 day in Lima Peru!
How to get from the Lima Airport to your Hotel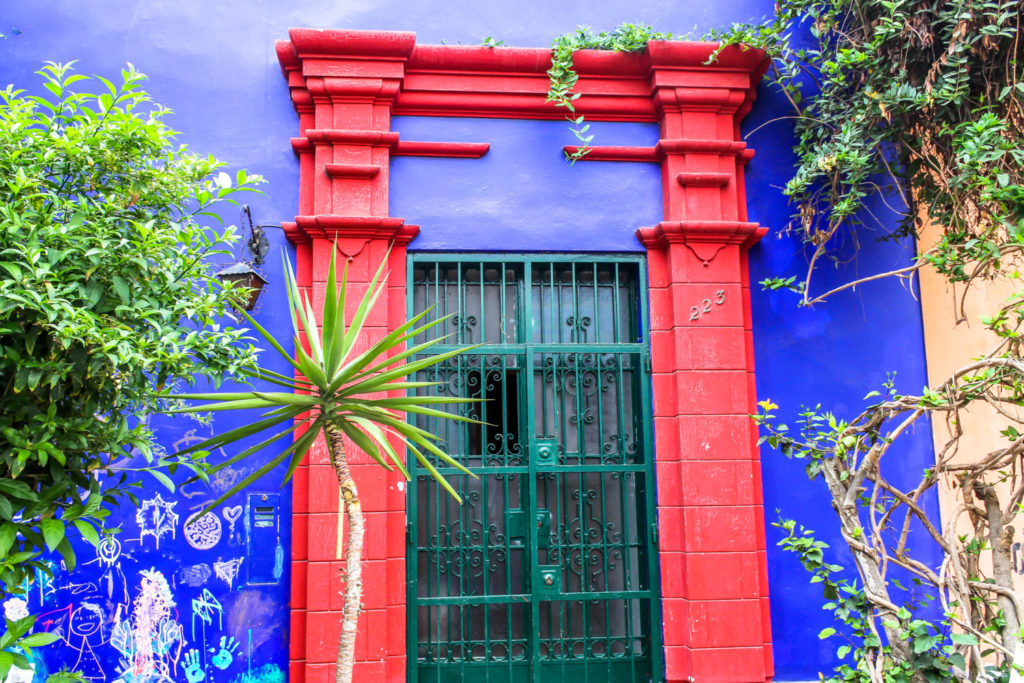 You will fly into Jorge Chavez International Airport. The ride to the city center will be about 30-40 minutes.
The best way to get from the Lima airport to your hotel is with uber! Ubers are so inexpensive in Peru. You can also hire a driver ahead of time, and some hotels offer complimentary or airport pick up for a fee.
Currency and Cost in Lima Peru
Peru is very affordable. Yes, there are some nicer restaurants and big attractions that are a little more pricey, but overall your money will go pretty far in Peru. Lima is a bit more expensive than the rest of the country, but still, nothing too crazy!
In Peru, the currency is a sol, S/. or solace. Just over 3 S/. equally $1 US dollar. When thinking about prices I would divide everything in my head by 3 and that would give me an approximate price.
There are plenty of ATMs in Lima, and a fair amount in the popular tourist destinations like Cusco. Restaurants will, for the most part, take credit cards. Make sure you have a credit card or debit card that does not charge for foreign transaction fees. If you do not have one, take as much money out as possible from an ATM at one time. This way, you visit the atm less and don't have as many fees!
Language in Peru
Peruvians speak Spanish. A lot of younger people can speak English, but I would recommend knowing a bit of basic Spanish before you get there. I was able to get around with my 3 years of high school Spanish and a bit of duolingo practice before hand.
If you don't know any Spanish, make sure to download google translate so you can ask questions if you need to!
Safety in Lima
I felt very safe in Lima. The neighborhoods of Barranco and Miraflores where I spent most of my time were very nice, I never felt unsafe.
When I went into the Old City, there were a ton of people, and I've heard that this is the area where tourists are most likely to get mugged. But, there is also an increased police presence in the Old City. A local Peruvian suggested to exit the Old City by nightfall.
If you take normal precautions, just like anywhere else in the world, more than likely you will be just fine.
Where to Stay in Lima Peru
If you only have 1 day in Lima, stay in one of the two most recommended neighborhoods in Lima-Miraflores or Barranco. I highly recommend staying in Barranco-as Miraflores is more residential and there's not a whole lot to do or see in that part of town.
Barranco is lovely-filled with cute cafes and beautiful street art. You can spend a whole day wandering around the neighborhood.
1 day in Lima Peru: The Best Things to Do
Head to the Beach
Take an early morning beach walk when you first arrive in Lima.
Playa Barranco is gorgeous. You'll be stunned by the beautiful cliffs, greenery, and far away cityscape.
The beach itself is pretty too-with beautifully colored rocks and a gray ocean with perfectly spaced waves.
If you're a surfer, rent a board and surf with the locals. A favorite board shop is SSUKS Surfshop. You can also take lessons at Pukhana Surf School.
If you're not a surfer, enjoy the atmosphere, spend some time looking for the perfect skipping stone.
Grab a Coffee or Tea in Barranco's Las Vicinas
One of the best things to do in Lima Peru is eat!
And the best place to do that is the hip Lima neighborhood of Barranco-home to various, restaurants, coffee shops, bars, and amazing street art.
Start your day with some perfect artisanal lemonade or tea. Admire the artsy decor, complete with plants, inspirational sayings, and chalk art.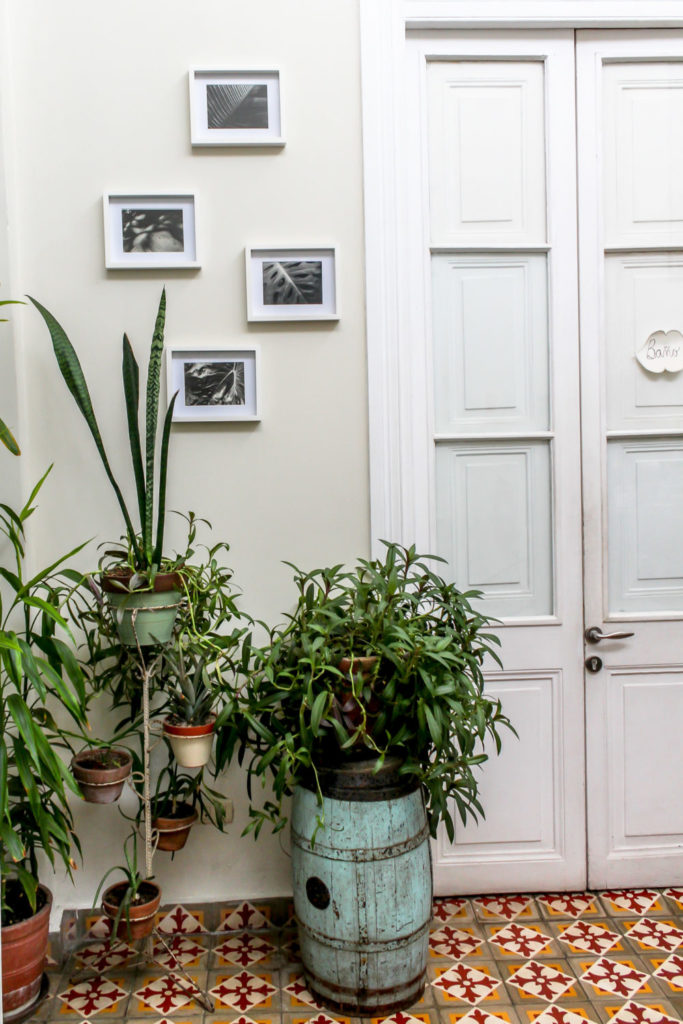 Take A Walk Around Barranco-Soak in the Street Art
Barranco's street art scene is world-class. You can spend hours wandering the streets and admiring all of the beautiful work. Make sure you head over to the Bridge of Sighs-that's where the best street art is.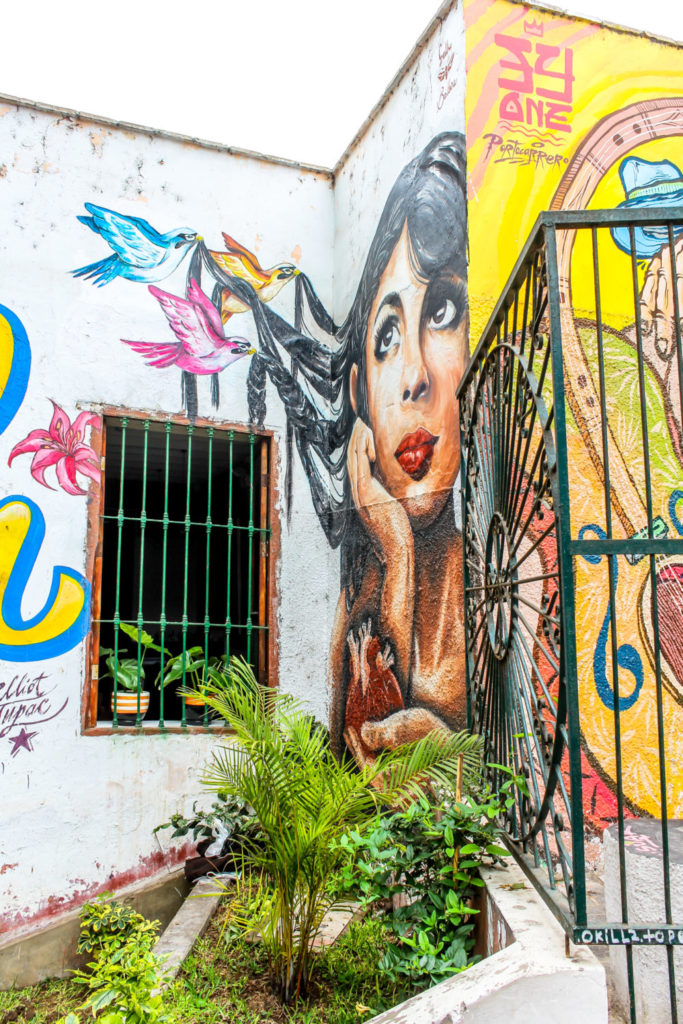 Admire the surrounding houses and flowers in the area.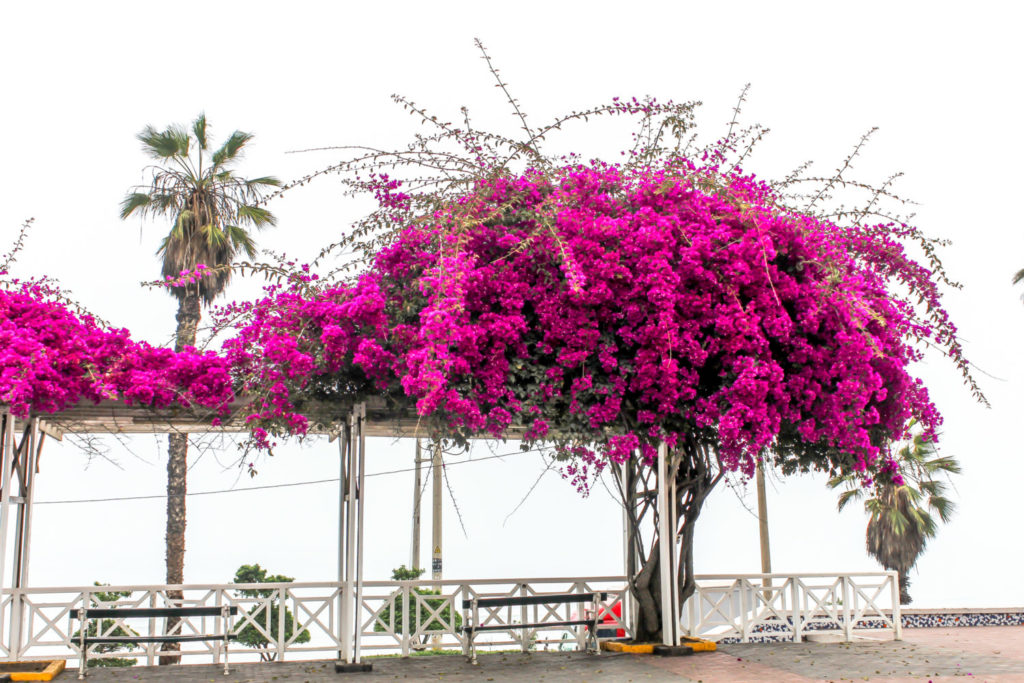 Stop in to Isolina's for a Bite
The wait may be a bit long-because this place is so good. But, you'll be rewarded with colorful characters (really great people watching) and food that will knock your socks off.
Go to a Coffee Shop for Dessert-Maybe Tostaduria Bisette
I'm unashamedly a hipster, (after all, what's so bad about loving coffee, beer, and the environment?) and as a hipster, I adore any coffee shop or bar with great coffee and an interesting design space. Tostaduria Bisetti is one such coffee shop.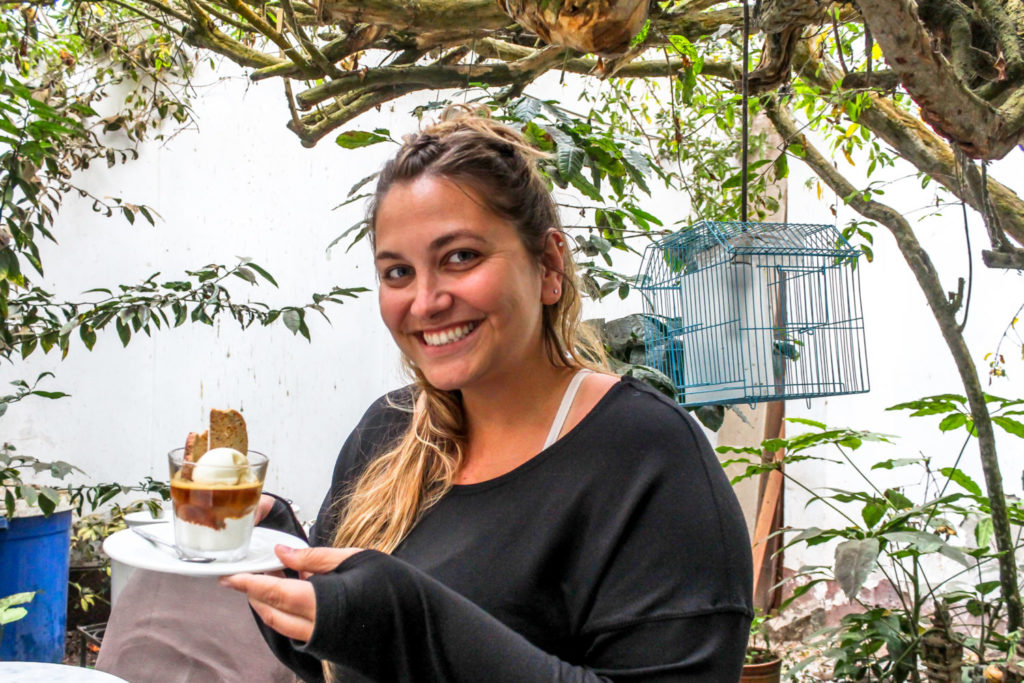 Don't order anything besides the drink with two espresso shots and some vanilla ice cream. It's delicious.
Admire Barranco's Architecture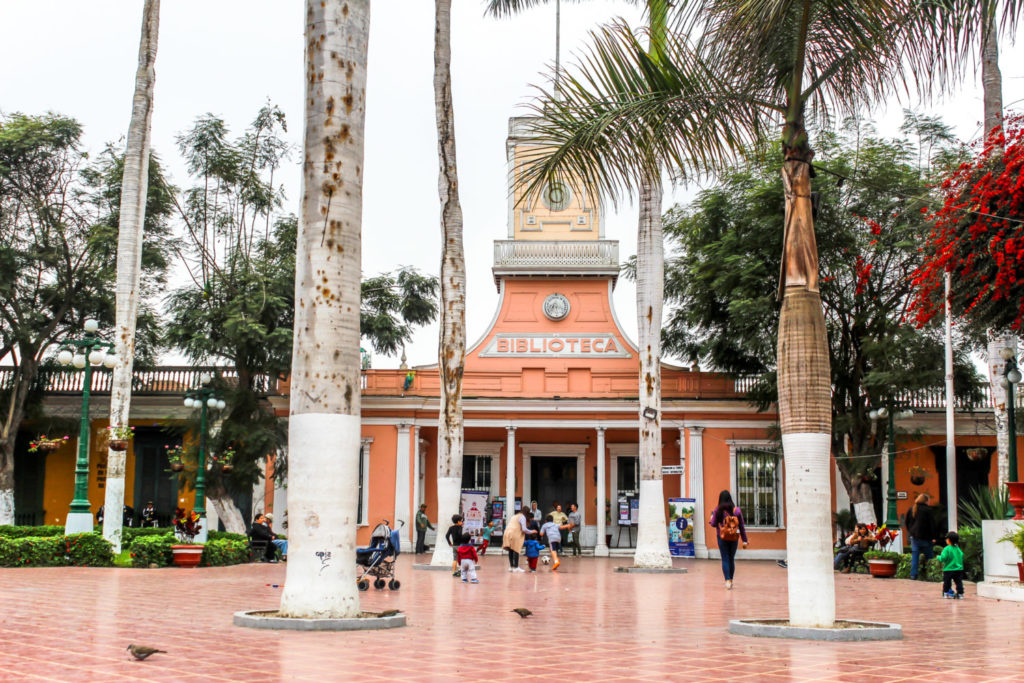 Barranco's street art isn't the only colorful thing about it-the buildings-even the library and church are decked out in gorgeous hues. The flowers are pretty show-offy as well.
Get some Wares-Don't miss Vernacula
There is a good mix of street wares and small shops in Barranco. I bought a few pieces of jewelry from street vendors, and then went to Vernacula for housewares.
Eat Ceviche-My Favorite, La Mar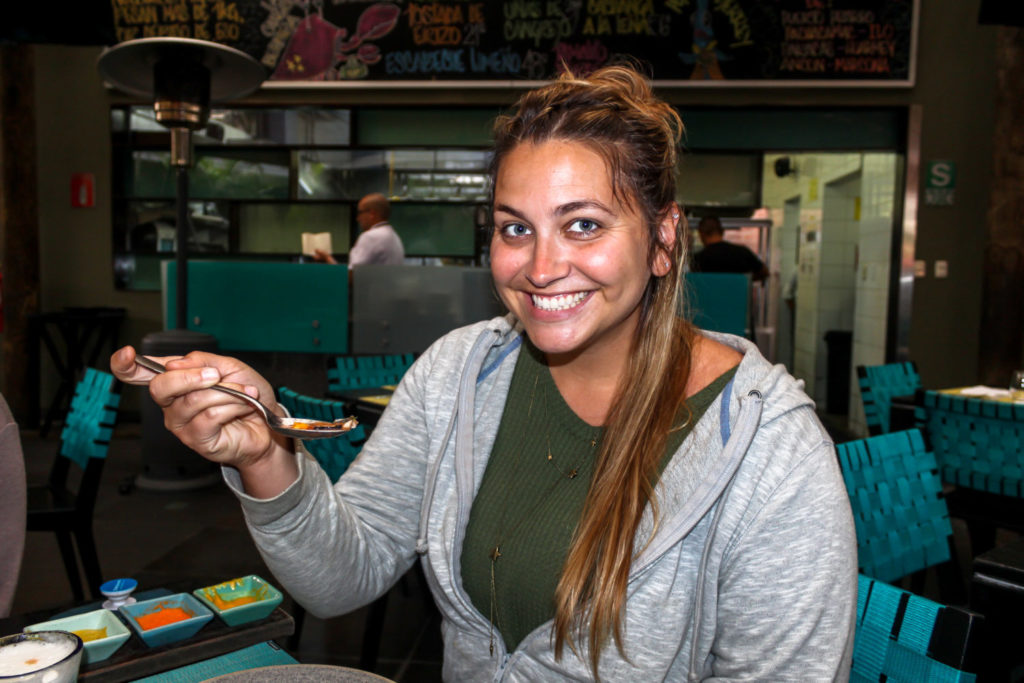 In the neighborhood of Miraflores, La Mar boasts some of the best Ceviche I've ever had in my life. Try and go with friends so you can order several dishes and eat family style.
I recommend any kind of seafood, and a Pisco Sour to wash it all down and make the experience sweeter.
Take a Walk Around the Old City
There is an abundance of shopping in downtown Lima- but be prepared for crowds. There was so many people you can't walk down the street without rubbing shoulders with hundreds of people. Go there to see the beautiful architecture-maybe duck into a shop or two-then head back to Barranco for a beer.
End your Night With a Beer-or Pisco
Barranco has many great bars-but no matter where you stay, grab a beer or traditional Pisco sour to end your perfect 1 day in Lima Peru
Love this post? Pin it!