St Augustine, the oldest city, is one of my favorite cities in the United States. I loved living here, and I still love visiting at least a few times a year. St. Augustine is a gem, soaked in history, charged with a pulsing energy that only can be found in a town inhabited by thousands of college students, and home to some of the most beautiful beaches and architecture in the country. St Augustine old town is particularly stunning, and has so much to do.
Here are my top ten reasons why I love St Augustine, and why you should visit this magical little town.
1. St Augustine Old Town's Proximity to the Beach
St Augustine old town is about a 5-10 minute drive away from some of the best beaches in the country.
In my humble opinion, the best beach in St. Augustine is Vilano beach. The best thing about Vilano beach are the killer waves. You'll see a lot of surfers in the waters at Vilano.
If surfing is not your thing, the beach itself has sand filled with an abundance of pretty shells, and sharks teeth!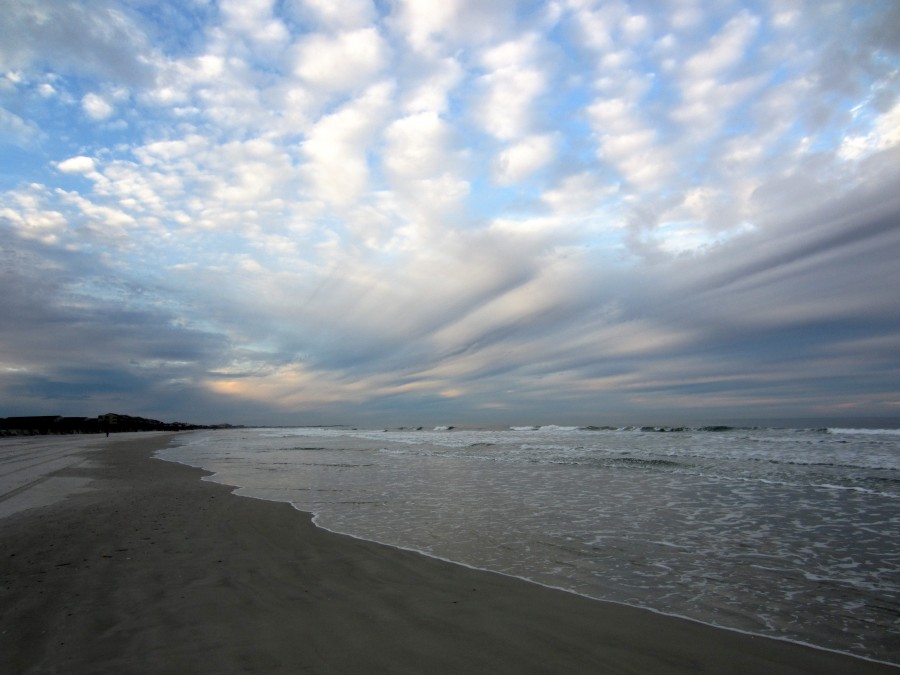 People that know how to look for shark's teeth can find dozens in a couple of hours. But it's challenging, the sand at Vilano is made up of hundreds of little shells, and finding sharks teeth that are less than an inch long is challenging, but very rewarding at the same time.
St. Augustine Beach is located over the Bridge of Lions and has a big, wide beach. It is super family friendly, there are a few hotels along the ocean front, but also a lot of modest homes.
There are some free parking spots across from the beach, a 1-2 minute walk from the sand.
2. The Food
The list of good places in St. Augustine to eat goes on and on. Here are a few of my favorites:
If you want great food and great liquor, head to The Ice Plant. The 1927 building is full of charm, and so are the staff, dressed in 1920s attire.
The best seafood in St. Augustine is O'Steen's restaurant. This is just outside of St Augustine old town, but worth the walk or drive. Be sure to bring cash, and don't let the long lines intimidate you. They're fast!
For a slice of melt-in-your-mouth pizza, and great Italian food, Pizzalley's is the place to go. Or, if you're in a rush, try Carmelo's, a gas station/restaurant/to-go combo that offers delicious food fast.
For great fresh-grown food head to Flavors on King Street for an assortment of savory foods. Another place for healthy eats is The Floridian. You also can't go wrong with Crave.
If you're on beach side, head to Cafe 11 for fresh wares and the best bubble tea around.
3. The Tours
I'm a dork and I love guided tours. It gives everyone, tourists and locals alike, a chance to know more about the history of St. Augustine.
Some of my favorite tours include The Old Town Trolley Tour. If you're visiting St. Augustine for the first time, you must take this tour. It is an open air trolley with several drop-off/pick up locations around downtown. They also have a small bus that will take you over the Bridge of Lions and to the beach as well as other attractions on the island (which saves you the trouble of trying to find parking downtown). Old Town Trolley will give you a great overview of the history of the city.
If you're looking for something a bit scarier, try a Ghosts and Gravestones Tour. This tour will take you around St. Augustine's most haunted places. Guaranteed to give you chills!
My personal favorite tour is the tour of Flagler College. The tours are student-led, and give you the opportunity to see parts of the college that you can otherwise not access. You'll be amazed at the beauty of the college, and be just a bit jealous that you aren't in college anymore.
Other tours that are wonderful include Whetstone's Chocolate Factory, San Sebastian Winery, Haunted Bar Tours, seasonal Galeon Ship Tours, and tour of the lighthouse.
4. The History
There are two big sections of history that took place in St. Augustine.
The first big bit of history occurred when King Phillip II of Spain sent Don Pedro Menendez de Aviles to colonize and explore new lands in the 16th century. Menendez landed in St. Augustine and set up camp in 1565, making St. Augustine the oldest settlement in the United States.
Historic sites from the colonization include the coquina fortress, the Castillo de San Marco, and the old city gates.
The second part of big history has a little bit to do with a man named Henry Flagler. Flagler came to the city of St. Augustine, looking to turn the town into a tourist destination. He most certainly succeeded, and his mark is left everywhere on the small town, from Flagler College (which used to be The Ponce de Leon hotel) to the Alcazar hotel to several churches around town.
History feels very much alive in the oldest city in America.
5. The Scenery
I've said before that St. Augustine looks like no other place in the United States.
The cobblestone streets, beautiful old houses and buildings, palm trees lining every corner, the magnificence of Flagler College and the gorgeous beaches, make this town so spectacular.
If you walk away from the center of the city and journey into Lincolnville or some of the back road areas, you will see old houses with vines creeping up the sides that look like time forgot.
6. The Shopping
St. Augustine is home to some of the best (in my opinion) shopping.
St. George street is the main hub of small shops. You can find everything from touristy shops containing shot glasses and t-shirts, to stores carrying things from around the world.
Some of my favorites on St. George include Earthbound, a fair trading store with merchandise from all over the world and Serenity Blue jewelry store. The jewelry is poised on white sugar sand, hung off of pieces of coral on the walls, and mismatched with picture frames, jewelry holders, and beach-themes sculptures.
If you're interested in some local artists, head over the bridge of lions to Simple Gestures, a store stock piled with paintings, sculptures, jewelry, and decorations from St. Augustine artists.
In addition, if you visit St. Augustine on Saturday mornings, go to the Amphitheater for the farmer's market, local artisans, farmers, and restraunteers come out to share their artwork, vegetables, and food.
The St. Augustine outlets caters to those who prefer name brand clothing at a more affordable cost.
7. The Festivals
It feels like St. Augustine has a festival every month. And they just about do!
The most famous festival is Nights of Lights, which runs from November through February; the whole of St. Augustine is lit up, and turned into a fairy tale city from inside of a snow globe. Thousands of lights are strung from every possible building and tree, visitors from all over the world come to see one of the greatest light festivals in the world. For more winter fun, the amphitheater hosts a winter wonderland celebration where guests can come and ice skate.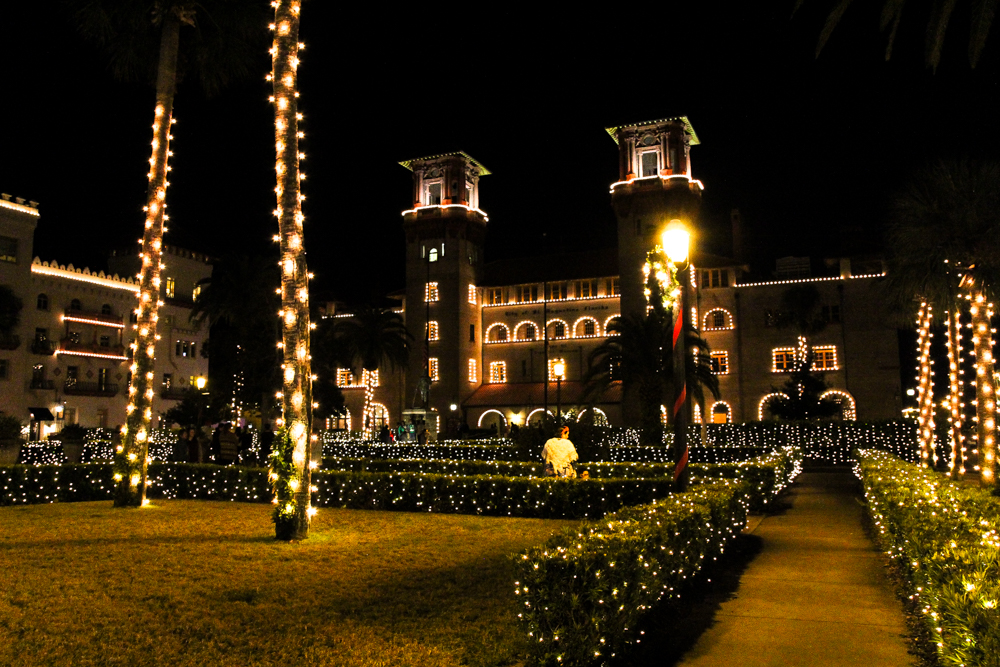 In February, the Cathedral Parish school sets up a carnival to raise money for their church and school. People can take part in rides, attractions, games, and food.
Other festivals include the Lions and Seafood Festival, Rhythm and Ribs, Greek Heritage Festival, St. Patrick's Irish Festival, and numerous Arts and Crafts festivals sprinkled throughout the year.
On a more regular basis, First Friday art walk celebrates the first Friday of every month with wine and art. Walk along the streets of downtown, sipping wine (donation based) and admiring the local art shops.
If you're in St. Augustine during the summer, the Music by the Sea series includes free music and food every Wednesday night by the St. Augustine pier.
Check out these cites to stay up to date on all of the happenings: http://www.floridashistoriccoast.com/things-to-do/ and http://www.oldcity.com/calendar.php
8. The Attractions
If you can't already tell, there is a lot of stuff going on in St Augustine old town. There are several fun attractions that visitors can take part in in this quirky little town.
One of the best places to walk in St. Augustine is by the riverfront. You'll also get to see the Fort! You need to pay to get inside, there are also tours available.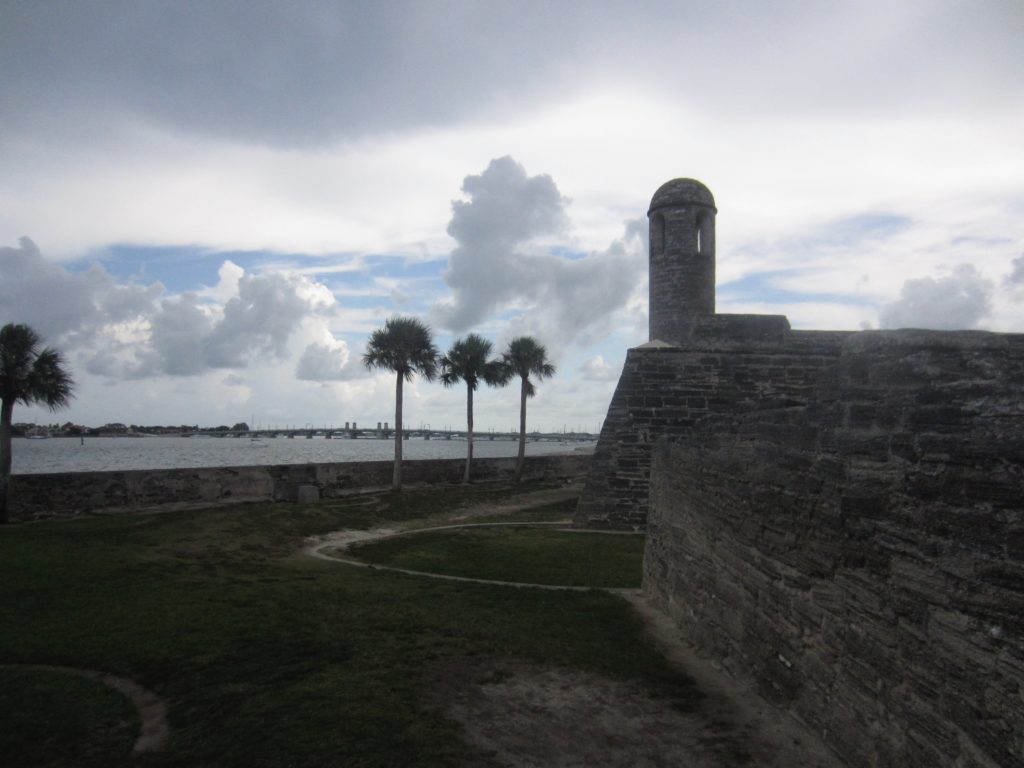 The St. Augustine Alligator Farm opened in the 19th century as a reptile exhibit. It has since grown into a small zoo housing alligators, crocodiles, snakes, birds, and an assortment of other animals. The farm itself is wonderful, but my favorite part is the zip line. I actually used to work at the alligator farm and had the opportunity to go on the zip line for free several times. The attraction is more like a ropes obstacle course, in the air, above crocodiles, than a simple zip line. The course gives you a bird's eye view of all the animals in the park, and it gets your adrenalin pumping.
In addition to the alligator farm, visitors can check out Ripley's believe it or not museum. This museum houses an assortment of the oddest things from around the world, including items from the world's fair, a life-size replica of The David statue, and shrunken human heads.
Head over to the Fountain of Youth and try and find the elixar of immortal life and beauty!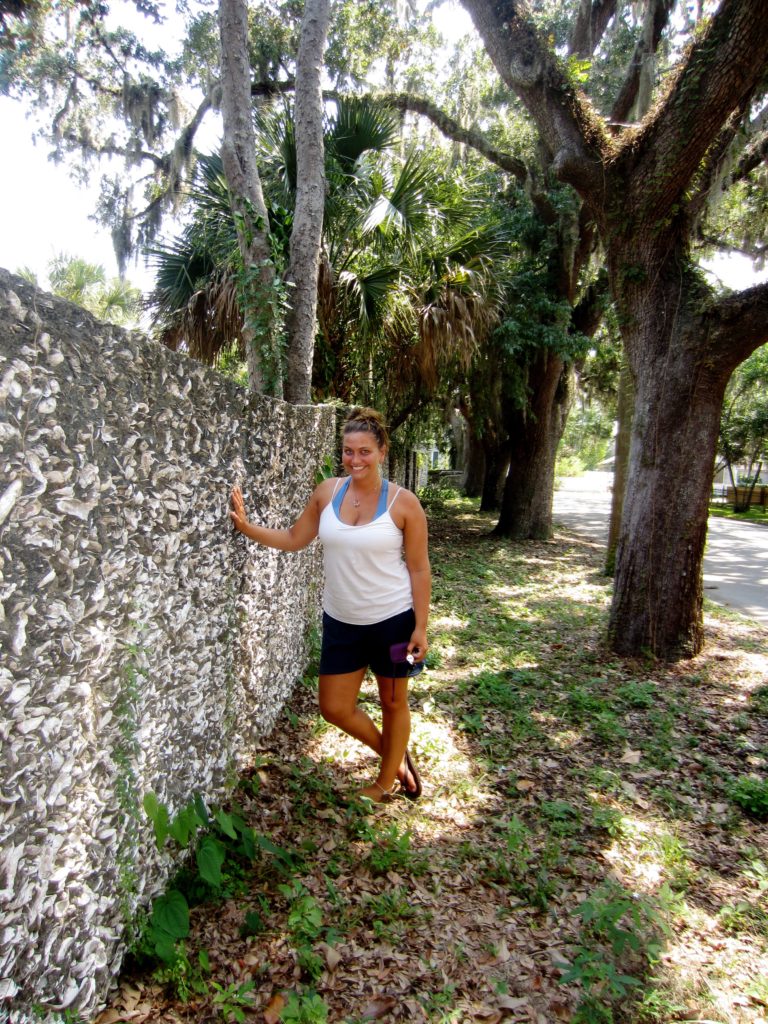 You can also check out Our Lady of La Leche National Shrine and wander along the beautiful greenery. See the place where Ponce De Leon first landed in St. Augustine!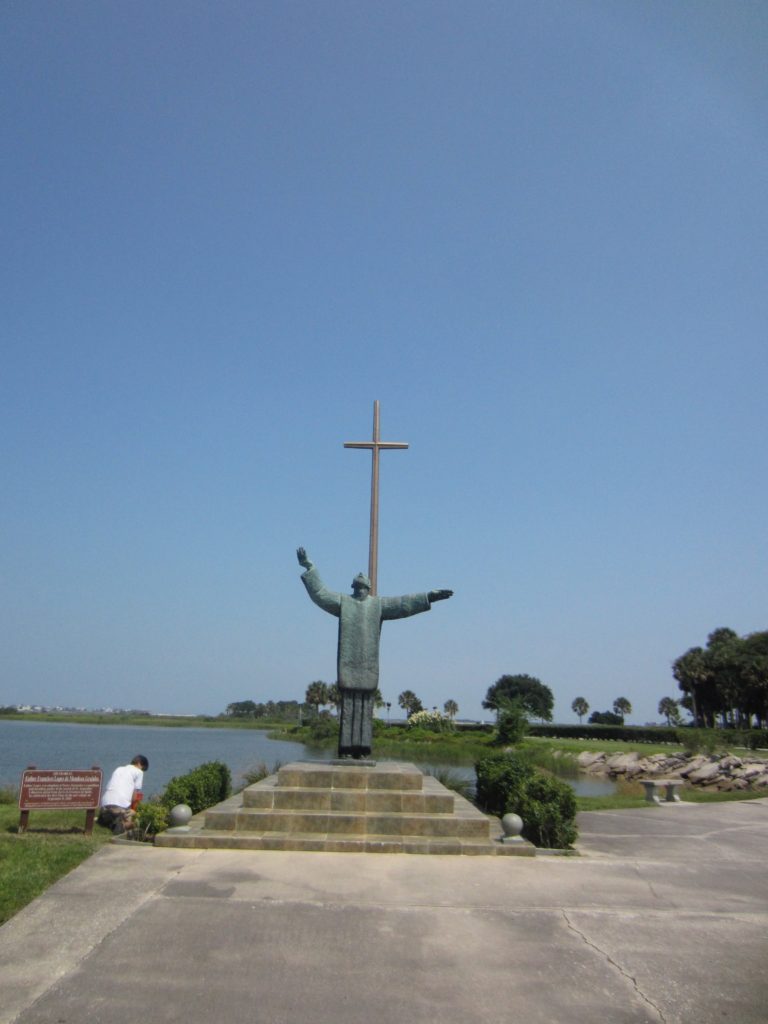 9. The Bars
St. Augustine is a college town. When I arrived in town, my sister ran through the list of bars we would be frequenting every night, in order to get the best specials.
Here are some of my favorites:
The Conch House's Reggae Sunday: A $5 cover is required, but you get to listen to reggae music, wander around the marina, and hang out with literally every cool person in the city of St. Augustine.
There is great dancing at Panama Hattie's on Thursday nights. If you like dancing, or even just hanging out on a rooftop bar with the sound and smell of the ocean, Hattie's is for you.
My other favorite bars include White Lion, No Name, Scarlett's, and Meehans, usually because they have live bands almost every weekend, good bartenders, and fun people.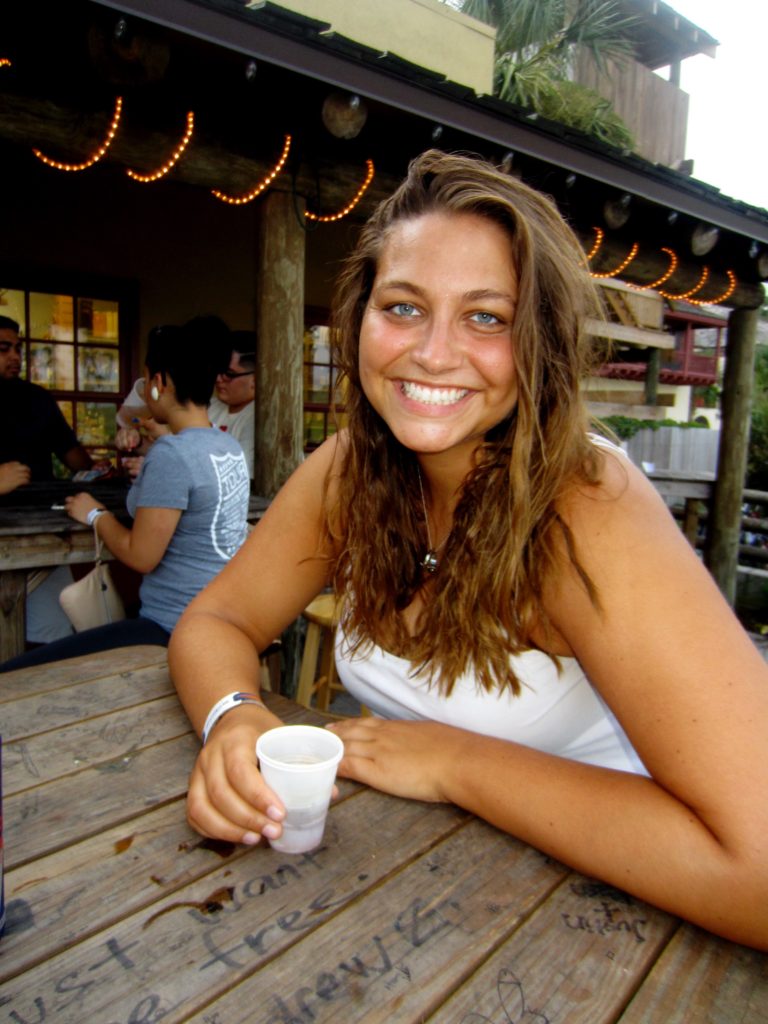 If you don't like to stay out late, check out the happy hour specials around town. My personal favorite is The Cianti Room (2 for 1 and a free slice of pizza!). Check out this website for a list of all St. Augustine happy hour
10. The People
Even though there are so many things to do in St Augustine old town, the best part of the city is the people that you will meet.
I have had the opportunity to become friends with people from all over the country, from all different walks of life. People are so friendly and open here that you won't have a hard time making friends, or finding people to go out and do things with.
I've found surfing buddies, drinking friends, yoga friends, a book club group, and a biking buddy. Everyone around St. Augustine is really active and fun and willing to go out and try new things.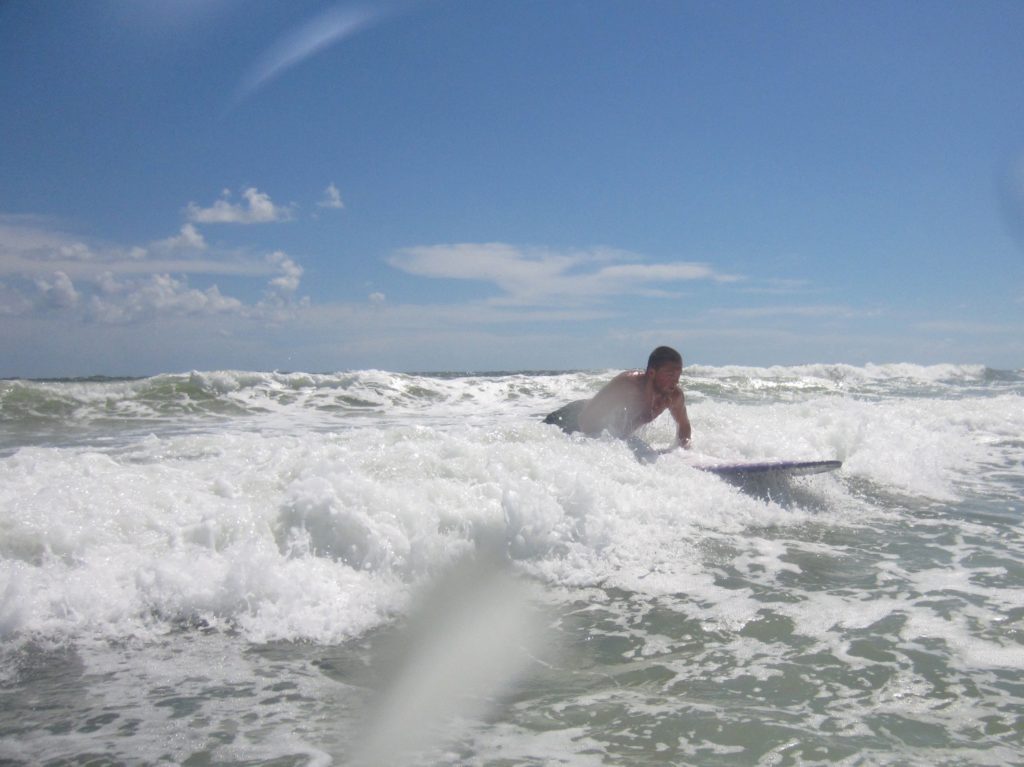 Have you been to St. Augustine? What was your favorite things to do in the city?
Love this post? Pin it!