You Have to Travel Quickly if You Work a 9-5
If you're like me, you probably have a full-time job and are passionate about traveling. 4-month long trips are out of the question for you, but you can travel quickly, taking advantage of your time off and long weekends to travel as much as you can.
I wrote about how to maximize your vacation days to travel more if you work a 9-5 job. Now, I want to talk about how you can craft the perfect long weekend trip.
Long weekend trips are perfect if you have a Monday off for a federal holiday. Take an extra day off (preferably a Tuesday) and you're staring at an ideal vacation.
A long weekend is just enough time to get a good feel for a new place, have some wonderful experiences, eat some good food, and get back to work without spending too much time or money.
But, crafting the perfect long weekend trip can be tricky. You have to strike a balance between seeing everything that you want to see, and taking some time to soak up the feel of a new place.
In other words, I encourage everyone when they travel to have some must-dos, but also allow time to have some magical experiences.
To help you, here are 10 tips that will help you travel quickly and make the most of your long weekend travel plans!
Pick One City To Explore
This one may seem pretty obvious, but if you only have 2-3 days to travel, stick to one city. You will see more in the long run, and you won't run yourself to the ground trying to see too much.
You will also cut down on unnecessary travel time between places.
I know it can be tempting to combine cities, especially if you can't travel that often, but I promise, if you try to do too much, you won't have fun and you will waste so much time.
You can always come back at a later time and explore a neighboring city if it is a place that you really want to go to.
But Day Trips are Okay Too
But you just said to only pick one city!
Yes, however, day trips are a different beast. A day trip means that you leave in the morning, explore somewhere new, and return at night.
You don't have to worry about where to store your luggage, or getting another hotel room, you can just go somewhere new for a day.
If you're renting a car you can research a safe place to park for the day. You can also see if there is public transportation available early in the day and late at night for your day trip.
If you're not renting a car or using public transport, take a look at sites like Viator to see if they offer day trips with transportation included.
I've done several day trips with Viator and other tour companies that are amazing-you have a little bit less freedom, but all the guesswork and planning is done for you.
Pick the Perfect Hotel
Do some research and find out where most of the attractions are, and the best neighborhoods. A simple search, "Best neighborhoods to stay in x city," will give you a rundown of all the best places where you will want to have a home base.
Pick a hotel right in the center of the action. This will save you time when you go out to explore, because you won't have to walk or uber or take transport to get to different attractions, you're already right there.
If you're on a budget and can't afford to stay right in the city center, at least get a hotel where you can walk to public transport. Paris is a great example of this-especially since there is no 'city center.' Pick a place less than a 5-minute walk to a subway or tram or bus station so you can get where you need to go quickly and affordably.
One of my favorite websites to book hotels is Booking.com. The search features of booking.com are amazing. You can search by neighborhood, and booking will tell you how far away a hotel is from major attractions. Another great feature is that they will tell you if the hotel is close to public transportation.
Finding a hotel that offers free breakfast will also save you some money.
Don't switch hotels when you travel quickly, the check-out/check-in times will be a nightmare and you'll lose precious hours of adventure. Instead, find one awesome hotel, spend a bit more money if you have to, and stay in one place for your whole long weekend trip.
Book Flights/Use Transportation that Maximize Your Time
Pay the extra money to get a flight that maximizes your time in any given city.
Pay attention to departing and arrival times, choose a flight late Friday night or early Saturday morning that returns late Tuesday night to have almost 4 full days of a vacation.
Also, pay attention to the duration of your flight. Connections and layovers take away time from exploring, so get the shortest flight possible, with no or few connections.
Don't Over Schedule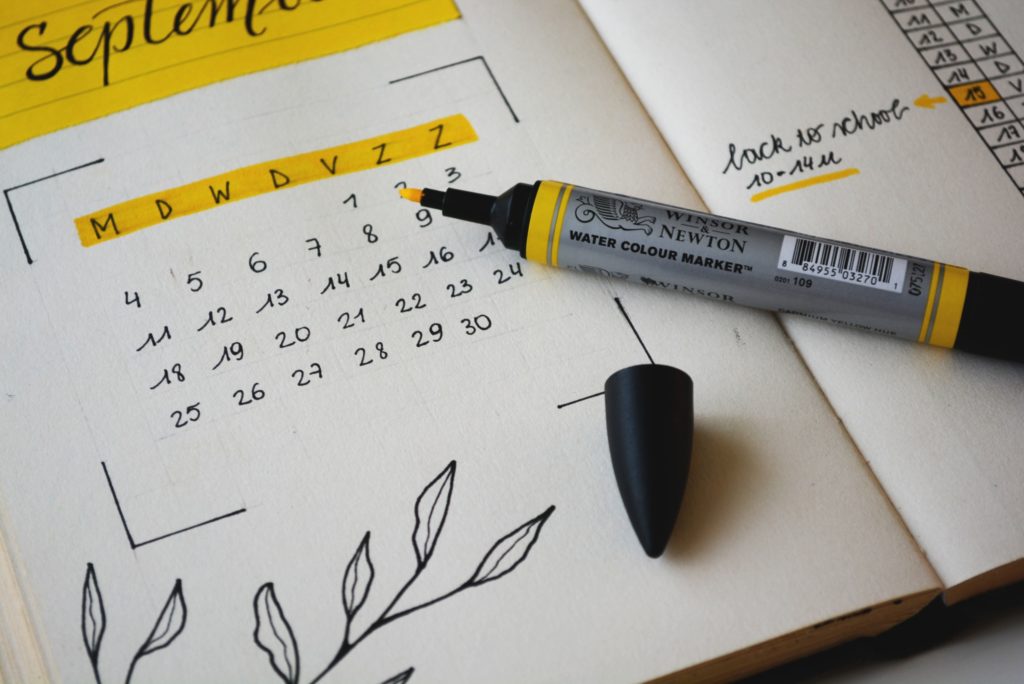 Don't create an itinerary for yourself that is going to leave you hateful, resentful, and unrested.
It's almost impossible to see everything in a city in one or two days. And if you tried to see everything in such a short time period, I guarantee you are not going to have a good time. You'll be stressed out, and less likely to take another long-weekend trip again.
Instead, choose a few things that you must see and space them out for yourself over a few days.
Leave some time open to do something spontaneous, follow up on a recommendation from a front desk agent, take a long lunch, or grab a coffee and people watch.
These moments of peace and quiet will allow you to soak up the vibe of a city and fill you with wonder. Magic can't happen if you're rushing around.
Have a Game Plan Before you Leave
At the same time, you want to have some idea of what to do when you get to a city. In other words, you need to have enough activities to fill your day.
Kelly, isn't this post full of contradictions? My answer to that is yes, but, the key here is balance.
You don't want to be stressed and running around, but you also don't want to be sitting in your hotel room bored, wasting time, trying to figure out what to do.
Make sure to devote a good chunk of time to research before you leave on your trip.
A good rule of thumb is to pick no more than 3 big things to do in one day. If attractions are close to each other you may be able to fit in a couple more.
Now, you have to find those attractions, those things that you want to do. Lots of people are lost when it comes to how to research for a trip. People ask me all of the time: How do you find things to do?
These next few tips will help you plan your perfect itinerary for a long weekend (or any length) trip!
Research Travel Blogs and Tour Companies' Itineraries
The first thing I do when planning a trip is to check out some tour company's websites that operate in my chosen city. They will often have their itineraries posted, and that gives me a good starting point.
If I start to see attractions that pop up again and again on different tour group's websites, I know that this is something that I should probably not miss.
Next, I'll research some travel bloggers who have been to the city that I want to go to. Ideally, they will have some sort of itinerary on their page, or at least give me an idea of what they did while vacationing in a certain city.
I love reading travel bloggers because they try to stand out-they find cool, off the wall stuff to do that a big tour company may not focus on.
A quick google search of 'things to do in x city' will lead you to some awesome posts. And, google recently rolled out a new feature where they will list all of the attractions in a given city. This will help you to put a picture to a name. Sometimes, this helps me decide if I want to see something, or if I'm not super interested.
Make a List of Must-Sees and Create your Own Walking Tour
Once you have a list of all of the places you want to go, make a self-guided walking tour using google maps. Google maps lets you input up to 10 sites, and will show you how to get from one place to the next.
A walking tour tailored to your interests is the perfect way to see a lot in a short amount of time. You can even create two different tours, one for each day, if you have a lot that you want to see.
If you have a bit more time or the idea of navigating a city on your own is intimidating to you, check to see if there are any free or for cost tours in the city you are visiting.
For example, in most cities in Europe, there are free walking tours that last anywhere from 2-3 hours. You tip your guide at the end. These tours are a really great way to see a lot of the city in a short amount of time. You also walk away with a great history lesson and some fun tidbits.
A guided tour is a bit more structured. You will have time to take photos, but you will not have time to go into buildings and explore museums. There is always some kind of trade-off. Decide if a self-guided tour or a guided tour is the right choice for you.
Google Cool Neighborhoods/Check out Instagram Hashtags
What tour companies and even some bloggers won't tell you are the locations of cool, unique, and different areas.
These are often my favorite parts of a city. The places that have cool street art, hipster cafes, boutique shops, handcrafted markets, vegan restaurants, or colorful buildings.
Cool neighborhoods like Montmartre in Paris or Barranco in Lima fill my soul. They are often the perfect places to wander, to people watch, and to eat.
Make sure you google 'hipster neighborhoods' 'cool neighborhoods' or something similar in google to find the perfect place to explore. Devote at least a few hours to wandering around that neighborhood during your trip.
Another way to see some beautiful, interesting things in a city is to explore Instagram hashtags. Explore the trending hashtags for any city you are going to visit. Make a note of any beautiful place, building, or awesome looking restaurant that you want to add to your itinerary.
For example, when I was in Istanbul I saw a beautiful rainbow staircase and a set of rainbow umbrellas on Instagram. After doing some research, I found those sites and paid them a visit.
I only spent a few moments taking pictures at one site. But the other site was right next to an awesome hookah place where I spent a couple of hours soaking in the sites and smells and sounds. You'll never know what you will find on Instagram and in a new city!
Locals are on Instagram and often know secret spots and cool locations not widely known by tourists. Write down a few recommendations and spend some time exploring.
Check out Viator for Fun Excursions
You've crafted a plan for all of your must-sees, you've found some cool neighborhoods and local spots to discover, now it's time to research some magical experiences.
Try and do one big excursion in every city that you visit. If you're in Vegas see a Cirque du Soleil show, Iceland, take an ATV tour, Thailand, go zip lining. Excursions come in many different shapes and forms.
They can include a visit to a winery, a boat tour, splurging at a rooftop restaurant, taking a dip in a beer spa, the list goes on and on.
One place to check out excursions is Viator. They have a ton of unique 2-hour to whole day excursions that will ensure you experience a bit of magic on your trip. Other places to look are google, travel blogging websites, and tour companies.
Even though excursions take a lot of time, they add so much fun and excitement to your trip. They create memories that will last a lifetime.
I don't remember every building that I've seen, or museum I'm visited, or church I've walked through (maybe you do and that is your magical experience) but I remember biking through tulip fields in Amsterdam, dunking in beer in a beer spa in Prague, zip-lining through a jungle in Thailand, laughing with my sister at a lagoon in Iceland while rain poured down, I remember hiking Palcoyo or rainbow mountain in Peru, remember visiting Auschwitz, looking out over the Hill of Crosses in Lithuania, and watching the sunset at a rooftop restaurant in Santorini.
Final Thoughts on the Long Weekend
Follow this equation:
Great hotel + maximum time + must-sees/dos + soaking and resting in cool neighborhoods + great excursion = perfect weekend trip.
If you remember nothing else, remember to pick a great location for your hotel, maximize the time you have, see a few must-sees, schedule time for rest and discovery, and have at least one magical experience.
If you have to travel quickly, this is how to do it. I wish you all of the best on your next long weekend trip. Let me know if you have any other suggestions below!
Love this post? Pin it!